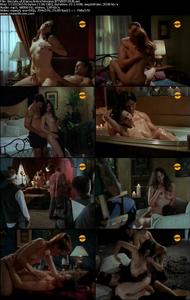 About movie:
Title: Sex School Dahlia: Nirvana
Original title: Secrets of Kama Sutra II: Nirvana
Year: 2005
Genre: Erotica
Directed by: Rebecca Lord
Starring: Tamara Landry, Gabriella Hall, Chloe Nicholle, Karle Boule, Brad Bartram, John St. James, Amy Richards, Shyra DeLand, Carlos Milano, Taimie Hannum
About movie:
In his sex school Dahlia tells of jealousy, suspicion and women on how best to make amends for men over women. Can not do without the object lessons, and shooting - because Dahlia removes guide to Kama Sutra.
The film is based on the television series Kama Sutra 2000.
Released: U.S.
Length: 1:14:08
Translation: Professional (Polyphony, REN TV)
http://filepost.com/files/bmd4dee5/Secrets.of.Kama.Sutra.Nirvana.rar